Bridger-Teton Launches Study Of Forest's Rivers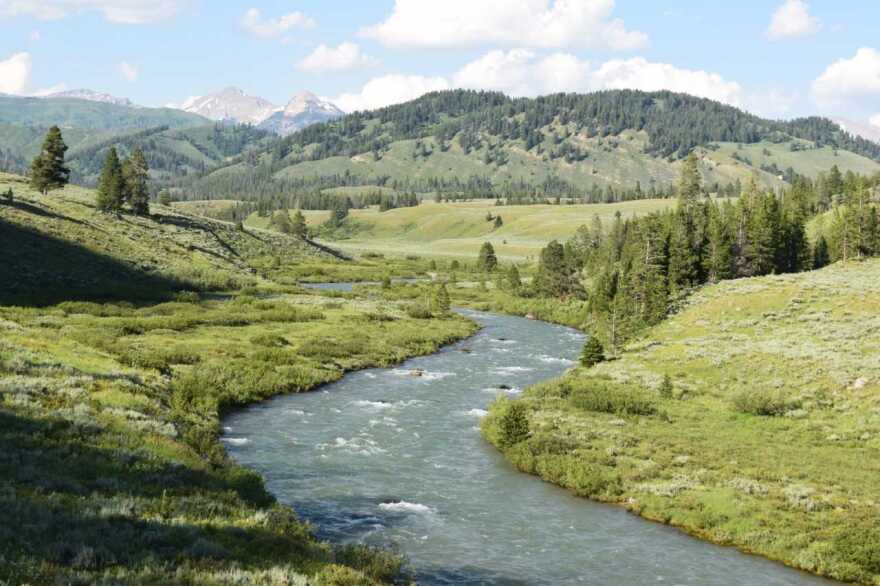 The Bridger-Teton National Forest wants to study whether more of the forest's rivers can be designated as a Wild and Scenic River and is now inviting public comment online.
The Bridger-Teton National Forest spans 3.4 million acres and is home to dozens of rivers and streams. Some of those rivers are federally designated as Wild and Scenic, and the Forest Service wants to determine if any more of them fit the bill, as it prepares to revise its Forest Plan.
Derek Ibarguen is the Bridger-Teton's deputy supervisor. He said the Wild and Scenic River designation is reserved for waterways with at least one "outstandingly remarkable value." That's a term defined by federal legislation.
"You maintain these rivers in free-flowing condition if they are designated and you protect scenery, recreation, cultural history, geologic value, fisheries and wildlife and ecological values," he said.
Members of the public can leave comments on which rivers they think are eligible for the official designation on an online inventory map. It's located on the Bridger-Teton National Forest's website.
"We really value the input of the public. It makes the process better. We know that people out there have knowledge and expertise about these rivers and we want to tap into that."
The Forest Service will use this study to prepare a draft eligibility report and eventually a revised Forest Plan. A Wild and Scenic River designation requires Congressional approval.