Immigration Authorities Visit Stirs Fear In Jackson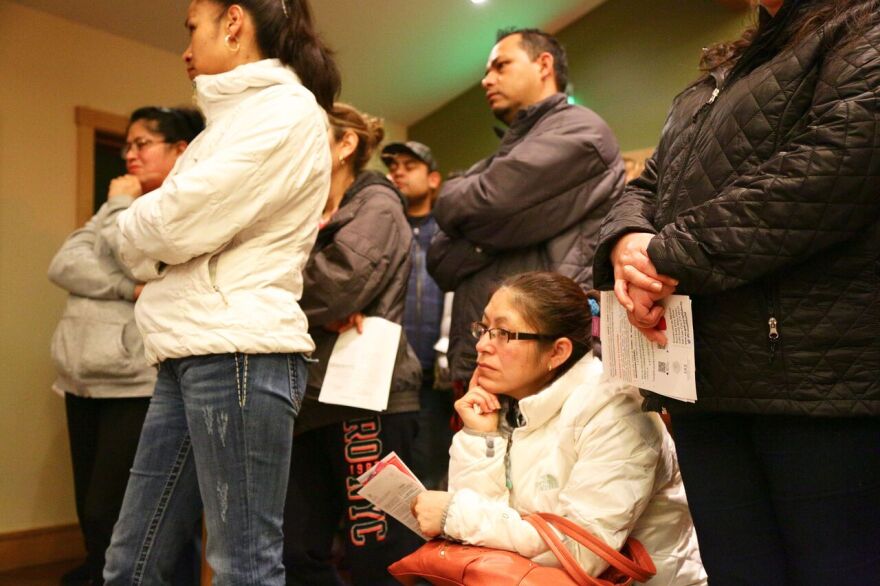 A visit by immigration officials to Jackson this month put many in the town's immigrant community on edge.
U.S. Immigration and Customs Enforcement came to Jackson to find and arrest five undocumented men that met the federal government's enforcement priorities.
"People would see cars pulled over and they thought that was immigration, which it wasn't," says Jorge Moreno, a case worker at the Latino Resource Center. "That just kind of started the fear in Jackson. There were a lot of kids who got upset about this. They thought they were going to be separated from their families."
As fear and rumors spread, Moreno's group sent emails explaining that those without criminal records or previous contact with immigration officials shouldn't worry.
"The rumors were the immigration came over and they were taking people," says Moreno. "And then, people were talking about getting picked up out of the streets. That's something that never really happens but I think goes back to years ago."
Twenty years ago, 150 Latino workers were rounded up indiscriminately in an immigration sweep. Some were transported to jail in horse trailers.
According to immigration enforcement priorities released last year, the men arrested this month in Jackson were likely viewed as national security threats, were convicted of multiple misdemeanors, or had faced prior deportations.
Immigration officials have visited Jackson occasionally over the past few years.