Summer-Like Temperatures Cause More Flooding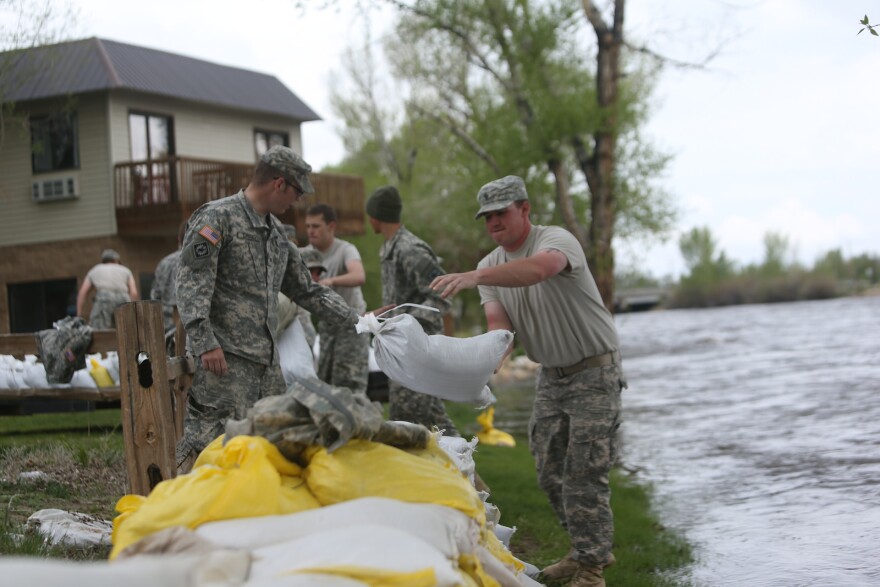 Several residents have been asked to evacuate their homes in Wood's Landing because an access road was flooded by the rising Laramie River. And residents in the towns of Saratoga and Encampment are on alert for evacuations, as high snow melt floods the North Platte River. Flooding in Park and Fremont Counties has not led to evacuations, but officials are wary of rainfall this weekend.
Kathi Metzler is the Emergency Management Coordinator in Fremont County where she's monitoring the Wind River.
"We are experiencing a high snow runoff mainly on the Big Wind River which runs from Dubois down through Riverton," she says. "And it's due to our heavy snowpack from last winter. And the fact that we have warmed up to summertime temperatures over the last couple of days."
Metzler says says the National Weather Service doesn't predict the flooding to be as severe as the massive flooding in 2011.