GOP Leadership Apparently Snubs Senator Enzi Over Budget Vote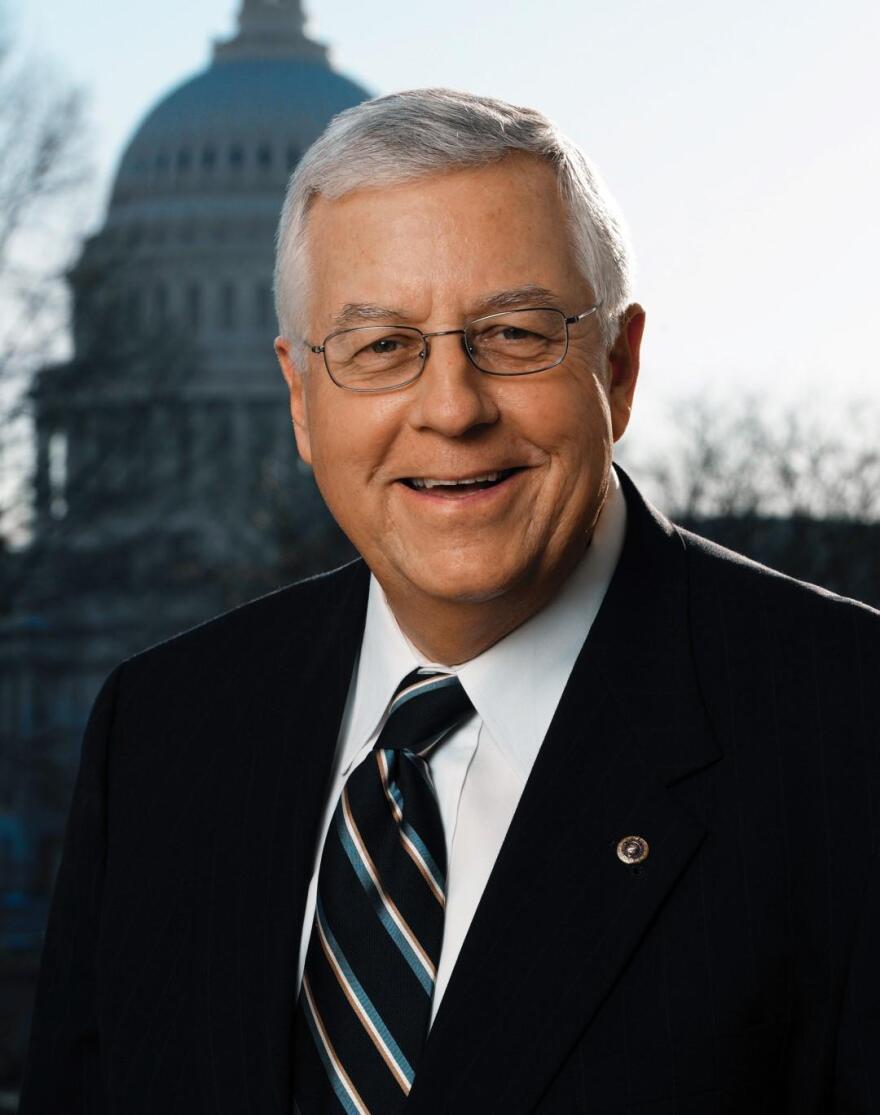 As a part of a sweeping bipartisan spending deal to keep the government's light on, Congress quietly set up a new budget commission. Wyoming Senator Mike Enzi chairs the Senate Budget Committee, but he's been strangely excluded from the panel.
Enzi is an accountant by trade and he knows the budget process better than most anyone on Capitol Hill. But he voted against the deal to keep the government funded earlier this year in which Democrats demanded hikes in domestic spending in exchange for GOP demands to increase the military budget. Even Enzi has heard the rumors he was excluded from the budget commission because he opposed the spending deal.
"I'll leave that speculation up to everyone else. But I've been told a number of things."
As the budget wonk he is, Enzi has already spent more than two years working on ways to streamline the way the government budgets. He's held thirteen bipartisan hearings on it and already has concrete proposals in hand to overhaul the way the government doles out - or saves - your taxpayer dollars. That's why Enzi wishes he wasn't locked out of this new budget commission.
"I would have felt a little more comfortable, of course, if I were the chairman of it," said Enzi.
Texas Republican Congressman Pete Sessions is on the commission along with the chair of the House Budget Committee. When asked whether he was given an explanation as to why the Senate Budget Chairman isn't on a budget reform commission, Sessions brushed aside the question.
Missouri Republican Roy Blunt is a part of the Senate leadership team and he's on the panel. He says he doesn't know why Enzi wasn't tapped to serve alongside him.
"I don't know. He may have other obligations – I'm not sure. I've told him I certainly need his help and advice on that because he knows more about this than anyone else from the budget perspective."
Georgia Republican Senator David Purdue is also on the panel and like Blunt he says he'll be asking Enzi for input, even if Enzi won't be in the room.
"He's been an integral part of calling for reform. He's going to continue to be an integral part in whatever we do. I can't speak to who is on the committee and who is not. I just know this. I know his heart and he wants to get this fixed."
But Enzi's exclusion from the special budget commission has set up a weird dynamic, because he's promising to plow ahead and to keep looking for ways to change the budget process from within his committee.
"There's not a good record for select committees. There's a much better record for things that go through actual committees. I'll spend the year doing a lot of oversight and looking at some of the budget process, in committee."
Enzi recognizes that with Republicans in control of Capitol Hill and the White House, there's a window to overhaul how the government doles out trillions of dollars each year.
So as he moves forward on his own proposals he's also going to be feeding the special commission his own ideas, like moving to a two-year budgeting process like they do in states like Wyoming.
"There's no limit to what I can get done anyway. And actually, I know most people on the commission so I will try to make it succeed."
The special budget commission has until the end of November to try and reach a bipartisan budget deal. While for Enzi, there's no time limit on what his full committee can propose and pass.