As The President Pitches Infrastructure Funding Wyoming Senators Worry About The Deficit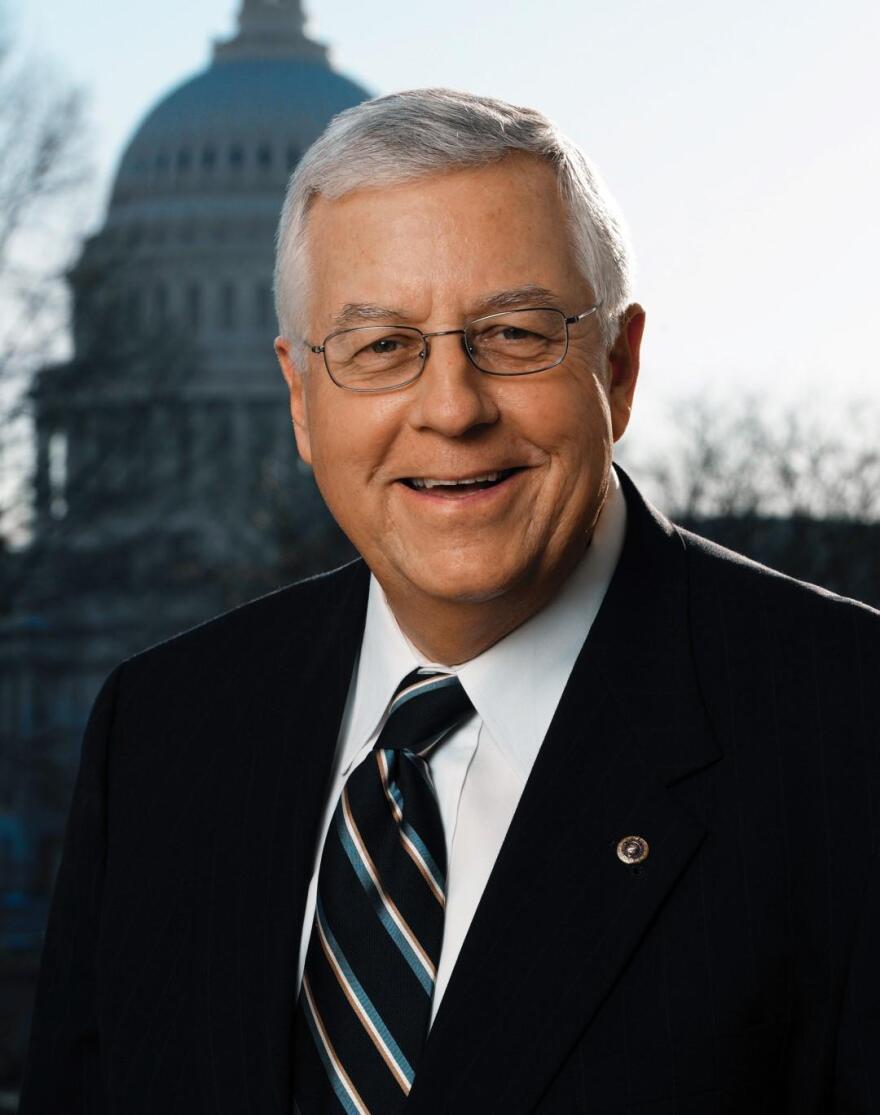 This week President Trump met with House Democratic leaders behind closed doors and he told them he wants to work with them to pump $2 trillion into the nation's ailing infrastructure. But Wyoming Senator Mike Enzi is worried about the $22 trillion debt.
Enzi, who chairs the Budget Committee, said the overspending has to stop.
"I know that everybody prefers to give away money, because you get credit for that. You don't get any credit for cutting money. There is a way to get through that whole mess and that's to actually pay attention specifically to every item we spend money on," said Enzi.
While Democrats blame the GOP's tax cuts for the ballooning debt, Enzi blames mandatory spending programs, like Medicare and Social Security among many others. That's why Enzi's proud of the budget he produced this year because he said it gets rid of a bunch of Washington gimmicks while also making it a five year spending blueprint instead of a ten year one in part to address inflation.
"One thing that they've been doing in the past is taking revenue from the tenth year of a ten year budget and spending it this year and saying, 'We'll save it when we get to that end of it.' Well, you're not using real, current costs when you move that money up, and we spend it three times that way," said Enzi.
Enzi's an accountant by trade who has spent countless hours trying to figure out how to reform federal lawmaker's bipartisan spending problems. He wants to move Washington from an annual budget to a two year one, just like they have in Cheyenne. He's even proposing changing the name of the Budget Committee he chairs and turning it into a committee aimed at curtailing the national debt.
But Enzi's efforts to curb the debt hit a Trump-sized pothole this week after a meeting between Senate Minority Leader Chuck Schumer, House Speaker Nancy Pelosi and their top lieutenants. The say that Trump agreed to help them drop $2 trillion on a sweeping infrastructure package. While Schumer and others report they didn't get into the specifics of how to pay for such an expensive bill, they say the president and his team agreed to meet with them again soon and lay out their plan to cover the cost of the bill.
"Now the ball is in their court. We told him that - it was repeated over and over again - that unless he is willing to come up with the pay-fors for this large package it will never get done. And he agreed," explained Shumer.
Democratic leaders have called to roll back some of the GOP tax cuts for the wealthy to pay for it, but that's a nonstarter in this divided Congress. Other ideas are hiking the federal gas tax or trying to better leverage private dollars to help fund part of the measure. For House Infrastructure Committee Chair Peter DeFazio of Oregon, getting Trump on board with the proposal was key.
"He can give a lot of cover to the Republicans but he doesn't have to go it alone."
But Trump isn't getting much praise for the idea from rank and file Republicans. Wyoming's junior senator, John Barrasso, who chairs the Environment and Public Works Committee is taking a wait and see approach.
"The devil is in the details. I know what we're working on in a bipartisan way. We did a major water infrastructure bill last year - 15 different programs for Wyoming that have been very important. We want to do the same for roads and bridges for urban areas as well as urban areas. We want to get that done," said Barrasso.
On Tuesday after Democrats met with Trump, Barrasso was more than lukewarm about the concept of a $2-trillion bill.
"This other issue that came out today with a big, big price tag is something that we're going to have to wait and see on."
While for many Republicans hiking the gas tax is anathema, for Senator Enzi it should have been done years ago.
"I've always supported increasing the revenue there - and having some way to make it fair."
By "fair" Enzi means potentially charging electric cars and maybe even heavy semi-trucks differently than the government currently charges traditional cars when they fill up at the pump.
Even if a massive infrastructure package can bring Republicans and Democrats together, it won't win Enzi said it won't win his support unless it's paid for. And he's not holding his breath. He bemoans that neither party in Washington has been good at cutting up their credit cards of late.