Senator Enzi Is Crafting A Budget Off A Deal He Dislikes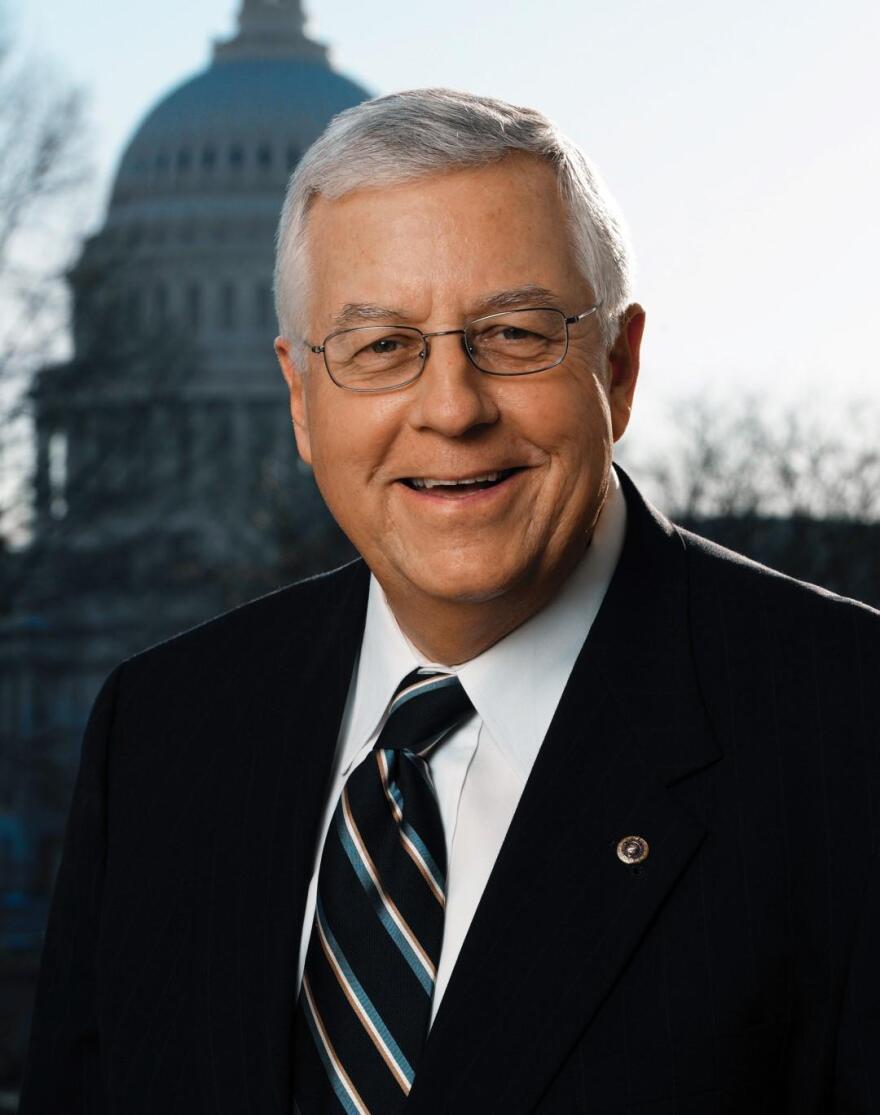 Wyoming lawmakers have mixed reactions to the sweeping federal budget proposal President Trump released this week.
Donald Trump may be President, but Wyoming's Mike Enzi chairs the Senate Budget Committee and according to the Constitution that gives Enzi a tad more power in the budget debate than any occupants of the Oval Office. Enzi thanks the president for his proposal.
"I thought it was a good list of suggestions."
See, there's a secret about presidential budgets: whether Republicans or Democrats are in charge, lawmakers of all stripes hate them. Enzi says he's now got the hard job of taking the lede on writing the nation's budget for next year.
"It's just a list of suggestions. Congress is in charge of the spending. So, it's time for us to get in charge of the spending."
The odd thing about this year's annual budget tango between the White House and Congress is that just last week lawmakers reached an agreement for a sweeping two-year budget deal that added an extra $360-billion to what the nation was supposed to spend. Enzi was not impressed and voted no. As an accountant and the budget chair, Enzi's top concern is the ballooning $20-billion federal debt. And he's not alone in being frustrated that his party leaders agreed to Democrats demand to hike domestic spending in exchange for his party's demand for increased military spending. But as for Trump's budget, Enzi says it was useful for his job of representing folks back home.
"It also alerted me to some things I'll have to defend on behalf of Wyoming."
By that, he means the perpetual fight to keep the money from Wyoming's abandoned mine funds in the state.
"Yeah, they're kind of specialized. They're paid into by the Wyoming companies and the money is allocated by law back to us, but it's been difficult keeping that stream going."
Now to the vision for energy policy, Trump laid out: His budget calls for drastically reducing research funding for next-generation fuel sources at the Department of Energy while also lopping 30 percent off the top of the EPA's budget. Wyoming Congresswoman Liz Cheney supports overhauling and drastically cutting the budget at the EPA.
"I think an awful lot of the mandate of the EPA is being done at the state level and I think it's usually done better at the state level."
Cheney says she especially likes that Trump is calling for streamlining the environmental review process for things like road and bridge projects.
"When you look at how we can streamline some of the environmental regulations and permits. When you look at ways that you can centralize it so you don't have to get permitting done from multiple agencies. I think that's all for the better and I think that could have a huge impact economically."
While Senator Enzi hates the budget deal, Cheney was able to stomach it because it hiked spending on the military. And she's glad Trump's budget follows suit.
"I think that the President's budget is good from the perspective of the defense numbers. I think I feel good about where we are nowhere in terms of the two-year budget deal that we agreed to and had far too much spending than I would've liked ideally."
There's a handful of tea party-backed members of Congress who don't think Cheney's logic flies. Republican Congressman Tom Garrett of Virginia is among them.
We voted against it for a reason. I think it's a little bit hypocritical to the cry 'profiting and spending' when President Obama was in the White House and not standing on the same soapbox when it's a different president."
But Cheney says increasing military spending was more important than her desire to slash spending on federal programs here at home, which is called domestic spending and includes agencies like the EPA and department of education.
"Given the crazy system we have, in order to get the numbers for the Defense Department that are absolutely crucial, we had to agree to higher domestic spending."
Enzi is the budget chair and because of that he is helping craft the details of that budget deal he hates.