Sheridan College And VA Medical Center Team Up For Veterans Day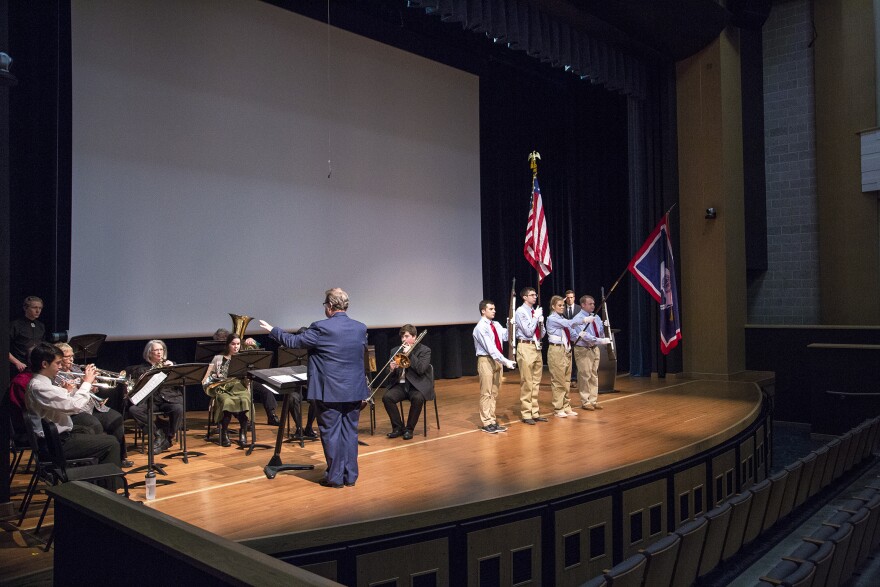 Sheridan College and the Sheridan VA Medical Center will host joint Veterans Day celebrations on Monday, November 11 in the college's Whitney Center for the Arts.
The two have previously held separate ceremonies but are hoping the joint event will bring more of the community together to celebrate veterans.
Retired Marine Corps Col. Brent Bien will be the keynote speaker for the ceremony. He said his speech will touch on the importance of family and community for veterans and the history of the holiday.
"This is the 100th year celebration of Veterans Day, but it was originally called Armistice Day back in 1919," Bien said.
President Dwight D. Eisenhauer changed the name to Veterans Day in 1954 to include veterans of all military conflicts, not just World War I.
Bien recently completed his service in October and said he's honored to have served in the military.
"I feel very humbled to be a veteran, to have had the opportunity. If I was young again, I would do it all over again. I really do love this country and had a wonderful time," he said.
The ceremony will include music from Sheridan College students and essays from Tongue River Middle School students. A reception will follow the ceremony, which begins at 11:00 a.m.
Have a question about this story? Contact the reporter, Catherine Wheeler, at cwheel11@uwyo.edu.